Logo Design Company in Mumbai Thane Navi Mumbai
Logos play an essential role in the brand identity of any business. They are the visual representation of a company and its name. They can be simple or complex, depending on the needs of the business. When you need a logo design company in Mumbai, trust Webperfecto to help create a logo that perfectly matches your company's identity and message. We have a team of experienced designers who will work with you to develop a logo that perfectly suits your business. Contact us today to learn more!
Vision and Mission of Webperfecto for logo designing services
Logo design is an essential part of any business, and that's why Webperfecto takes it seriously. We believe that great logos play a critical role in the success of any business, and that's why we provide our clients with creative and effective logo design services that help your brand stand out from the competition. Our professional team of designers is experienced in creating various concepts that fit your business needs. We also consider the concept development to final execution, ensuring every detail is executed flawlessly. If you're looking for a new logo or need essential design updates, visit Webperfecto today!
To provide high-quality logo design services
We understand that creating a logo can be challenging, but our designers are up for the challenge! We pride ourselves on providing professional logo design services to help your business stand out. We aim to create logos that represent your company ideally - and we take great pride in achieving this aim! Thanks for considering us as your choice for quality logo design services.
Make your brand visible and easily recognisable
A professional logo design service is essential if you want your brand to be visible and easily recognisable. With years of experience, Webperfecto's team of skilled logo designers will help you create an eye-catching logo that will represent your business well. In addition, the firm offers branding consultancy services that can help you develop a coherent marketing and communications strategy for your company. Never fear - with so many different options available today, it is easy for businesses to get lost in the sea of logos. That's where Webperfecto comes in! By providing a single point of contact for all things logo design, the experts at WebPerfecto can steer you towards the right option for your business - ensuring that your brand stays front and centre!
Take your business to the next level with a professional logo design.
Logo design is an essential aspect of business that can help take your company to the next level. If you require a professional logo design, look no further than Webperfecto. We have years of experience in this field and offer a wide range of services to help you get the logo you need. From developing initial concepts to creating prototypes, our team has everything it takes to ensure your business has a stunning brand identity. So what are you waiting for? Contact us today!
Features of Webperfecto
Are you looking for a logo design company in Mumbai that can fulfil all your logo design needs? Look no further than Webperfecto! They offer a wide range of services, from initial concept designs to final output. You can also choose to have your logo designed for online or offline use - perfect for businesses that need branding across platforms. And if that's not enough, they offer free revisions until you're satisfied with the finished product! So what are you waiting for? Give Webperfecto a try today and see how much they can help you achieve!
Comprehensive Logo Design Services
We are looking for a logo design service that can provide you with everything from professional branding to effective marketing. Look no further than our comprehensive range of services! From logo design ideas to custom templates, we have something that will suit your business needs. Our in-house team of experts is equipped with years of experience and the latest technology to create perfect logos that reflect your brand identity. We are always on the lookout for new trends and techniques in logo design, so you don't have to worry about anything - we'll take care of it all!
Customisable Logo Design Process
Having a custom logo design is essential for businesses of all sizes. Webperfecto offers a customisable logo design process that will meet your needs. You can choose from various themes, colours, and designs to create the perfect logo for your business. Additionally, you can create your logo in vector format so it can be easily customised and used in different forms. The team at Webperfecto are expert in creating logos that reflect the brand values of your business. They consider the visuals and meaning behind them, ensuring that every logo perfectly represents your company!
Innovative Solutions for Logos and Branding
Logo design is an essential aspect of any business. With a wide range of designs and professional services, LogoDesigns.ca can help you find the perfect logo for your company. Our expert team has access to the latest software and design tools to create stunning and easy-to-use logos. We also offer a wide range of customisations that make it possible to get the look you're looking for in your brand.
Webperfecto offers 24/7 customer support.
If you're looking for a reliable and professional web development company, then Webperfecto is the perfect option. With years of experience behind them, their team of experts can help you with anything from logo design to SEO services. Plus, they offer a money-back guarantee so that you can be sure that your investment is worth it. In addition to their fantastic services, Webperfecto operates 24/7, making getting in touch easy and convenient!
Our logo designing services in Mumbai
We are looking for a logo design company in Mumbai that will get the job done. Look no further than our team of experienced graphic designers. We offer logo design services that are tailored to your unique needs. Our team of designers will create a logo that perfectly represents your business, and our prices are competitive. In addition, our turnaround time is fast, so you can be sure you're getting the best service possible. To begin working on your logo design project, contact us right now!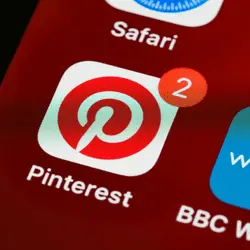 Letter marks or Monogram Logos
Choosing the right logo design style for your business can be daunting. That's why we've put together this guide on the two most popular logo design styles – letter marks and monogram logos. In short, letter marks are simple and easy to create, but they may be less noticeable on printed materials. Monogram logos are more complex and easier to read from a distance or on small screens, but they may require more design time and resources. Choosing a logo design style that works well with your business' branding goals and aesthetics is essential. So, whether you're looking for a simple logo design or something more complex, we've got you covered!
Wordmarks
Logo design is essential for any company or organisation. A good logo design company in Mumbai can help you create a distinctive and professional wordmark that represents your brand and mission statement. Your wordmark should be designed in various formats - vector logos are popular among graphic designers because they're versatile and durable. Also, consider the font and size used when designing your wordmark. Finally, test the logo design in different formats and on various devices to make sure it looks good everywhere.
Pictorial Logos
Logo design is an essential step in the marketing process for any business. A good logo design company should have a wide range of skills and knowledge in graphic design. They should be able to create both creative and compelling logos that match the brand's image and essence. Additionally, logo designs can be customised to meet the specific needs of your business. Make sure to choose a reliable and affordable company - these factors are critical for success in the industry. With a good logo design company by your side, your business can reach new heights!
Mascot Logos
An vital component of any firm is its logo. For businesses with a physical presence, like businesses in the entertainment industry, a mascot logo is a popular type of logo design. A mascot logo is a graphic design project that represents your company's theme or mission. It's designed to be easily recognisable by customers and members of the public and should reflect the company's brand values. There are many different types of mascots, including characters from mythology, pop culture icons, and even animals. A well-designed mascot logo can help your business stand out and attract new customers. So, put your logo design skills to work and design a logo representing your company's unique personality and brand values.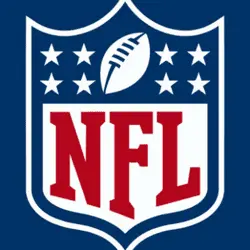 Emblem
A logo is the face of your business, and it's essential to have a design that reflects your brand identity. Your emblem should be unique, memorable, and consistent across all marketing materials. Work with an experienced logo designer to create a logo representing your company well. Remember the rules of typography when designing your logo - legibility, the hierarchy of typeface size, line weight and length... etc. When it comes to logo design, there are a few things you should consider. Get in touch with a professional logo design company in Mumbai to get started!
Combination Logos
Creating a logo that stands out from the crowd can be daunting. But by combining the brand name, image, and mission into one design, you can create a truly memorable and eye-catching logo. This can be done using different fonts, colours, and sizes, to create an individualised logo for each client. Additionally, combining logos for difvariouspartments or product lines can save on design costs. So, if you're looking for a logo design company in Mumbai that can help you create a unique and effective logo, look no further than ours!
Webperfecto Is A Business Owned By Zencraft Consultancy Pvt Ltd.
© 2023 Webperfecto. All Rights Reserved.